Anti-theft systems for clothing
Managing a business, like a clothing store, requires many capabilities and high standards of security: a perfect organization, preference for options that are able to associate functionality at a reduced cost, speed in problem solving and anti-theft systems fit for monitoring what happens at the point of sale.
In order to define a successful business, the presence of quality is therefore indispensable.
With a catalogue full of solutions sharing high standards in terms of performance, small and large retailers, single shops or big chains are able to choose the ideal anti-theft systems for clothing shops, also optimizing the costs related to their management.
Anti-theft systems for clothing: which to choose
Through their simple and safe design, the anti-theft systems for clothes shops are able to greatly reduce shoplifting (v. ANTI-THEFT SYSTEMS FOR FOOTWEAR).
For the clothing sector IDISEC proposes:
ANTI-THEFT SYSTEM with RADIOFREQUENCY TECHNOLOGY (RF)
ANTI-THEFT SYSTEM with ACOUSTIC AND MAGNETIC TECHNOLOGY (AM)
both suitable for the protection of this product category.
IDISEC uses state-of-the-art materials and technologies to offer a series of solutions that are increasingly safer such as RF and AM anti-theft systems.
Specifically, the offer for the clothing shops comprises: different models of anti-theft antennas with affordable prices that are really versatile (they are able to perfectly fit in any context and to preserve the style of any furnishing solution), as well as labels, tags or anti-theft plates (and eventually laces to bind them) that cannot be altered or removed.
Tags can be removed only using specific instruments, thus avoiding the attempts of burglars who don't have them to elude surveillance. Attempts to remove the tags can permanently damage the clothing and, in the case of particular models, immediately make the alarm goes off.
Our products of RF anti-theft system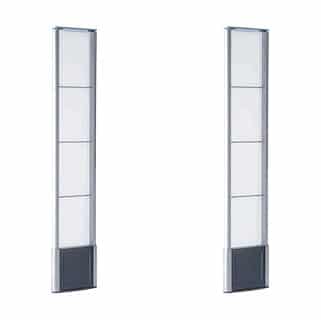 EPSILON
EAS system and mono or dual antenna RF 8.2MHz
Epsilon is our most economic anti-theft system based on radio frequency (RF) technology.
QUASAR
EAS system and mono or dual antenna RF 8.2MH
With elegant led lights, Quasar is the ideal solution proposed by IDISEC for anti-theft antennas
Our products of AM anti-theft system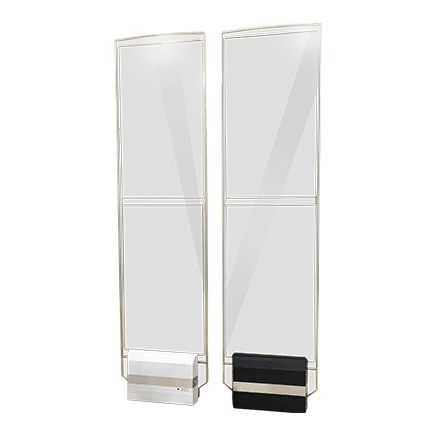 SIRIO
EAS system and mono or dual antenna AM 58kHz
Sirio is the most elegant anti-theft system based on acousto-magnetic (AM) technology.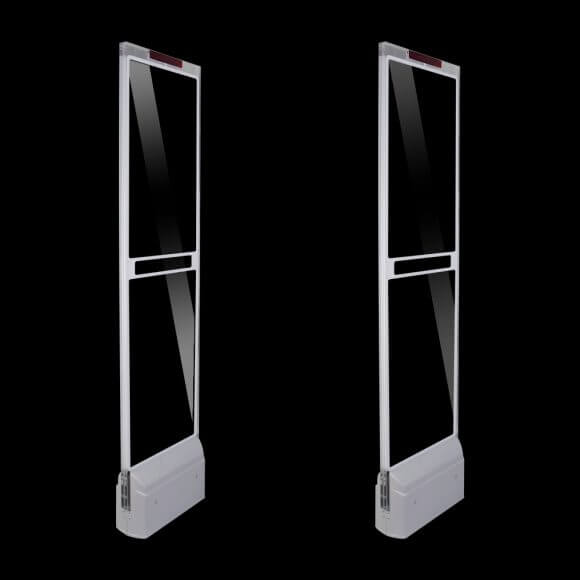 PULSAR
EAS system and mono or dual antenna AM 58kHz
Pulsar is the anti-theft system of IDISEC based on acousto-magnetic (AM) technology.
The solutions for clothing shops, as all the ones proposed by IDISEC, consist of anti-theft systems with competitive prices and an easy functioning:
an ANTI-THEFT PLATE, a LABEL or another device with different shapes and dimensions, is placed on each piece of clothing which is displayedin the shop;
specific ANTI-THEFT ANTENNAS, with a single or double antenna, are placed near each door of the shops, ready to signal the passage of products from which the protective device has not been correctly removed.
The beauty and integrity of specific fabrics cannot be damaged by a label or an anti-theft plate: for this reason, our catalogue also comprises plates specifically designed to be put on the clothing without damaging them.
The safety of your shop will not compromise the beauty of the displayed clothes, perfectly combining the needs to protect the merchandise with the aesthetic aspect.
The anti-theft systems for clothing by IDISEC (as well as ANTI-THEFT SYSTEMS FOR LEATHER SHOPS and others affordable in IDISEC) are a necessary instrument for retailers and are able to discreetly find their place among the devices used by commercial activities to organize their work.
High-quality anti-theft systems sold at a correct price – that need to be able to perfectly fit in the available spaces – represent a crucial need to manage an efficient commercial activity: instruments that make errors can produce uncomfortable misunderstandings with your clients or might not be able to adequately protect the products from theft.
IDISEC based the company on quality, thanks to the professional work of its experts and to the use of highly functional and aesthetically pleasant products, able to fit inside the shop: anti-theft systems for clothing that are perfect to avoid shoplifting.
Our accessories of RF and AM anti-theft system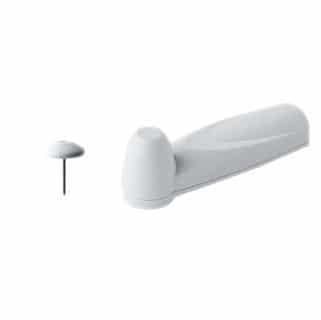 Super pencil
Autoalarming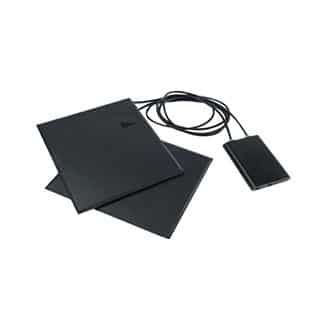 Deactivator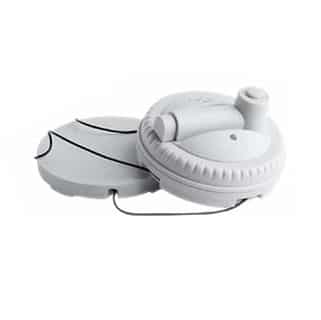 Spider
Bottle
Sticker label
Milly
Optical
Soft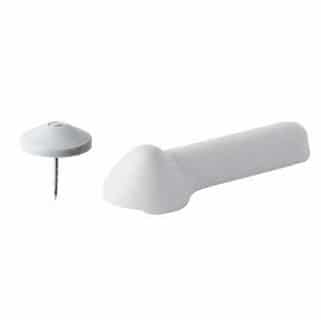 Ultra pencil
Griffe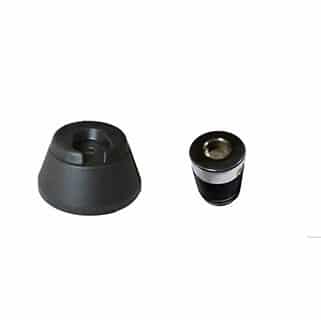 Detacher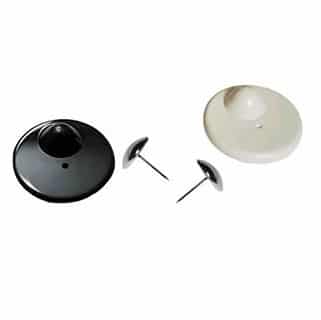 Round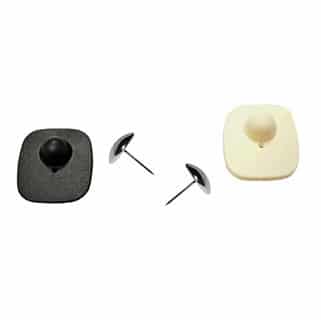 Mini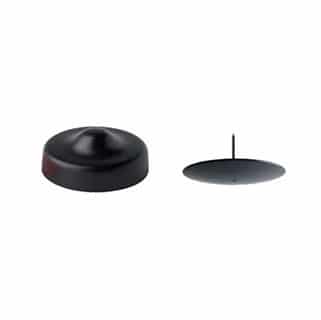 Round mini
Round mini ink
Laces
Super mini pencil