Anti-theft systems for perfume shops
Refined and elegant, cosmetics and perfume shops have always been first-rate retail venues.
Frequented mostly by women, who often seek advice on the make up or fragrance most suitable for their skin, these places are often subject to theft.
It is hard to resist the lure of owning a luxury product, though unfortunately the costs do not make such purchase accessible to everybody.
In this sense, anti-theft systems represent the most apt solution to prevent potential pilferers from operating inside perfume or cosmetics shops.
Anti-theft systems for perfume shops: which to choose
Thanks to the use of specific anti-theft devices, something like hiding a perfume under a jacket or putting a cream in a pocket can be averted. Despite being tiny objects, they can receive the appropriate protection they deserve.
In order to talk about the single anti-theft accessories that are most suitable for the products present in a perfume shop, we first have to specify which technology is the most indicated to protect this kind of commercial activities.
IDISEC proposes acousto-magnetic (AM) anti-theft systems as the best solution for perfume shops, because of the great performance they offer in terms of the products they have to protect (v. ANTI-THEFT SYSTEMS FOR PHARMACIES).
The anti-theft systems at competitive prices of the acousto-magnetic collection by IDISEC are able to increase the safety of any perfume shop, with the greatest efficacy.
Each solution comprises AM anti-theft antennas to install in the proximity of the entrance / exits of the shop, together with a series of accessories for the single products and, finally, specific devices to deactivate the alarm, to be placed near the cash registers.
As all anti-theft solutions, it is advisable to get different devices to benefit from an integrated system allowing greater global efficacy. Of course, the choice to use all solutions available on the market in terms of anti-theft systems corresponds to the choice of highest security.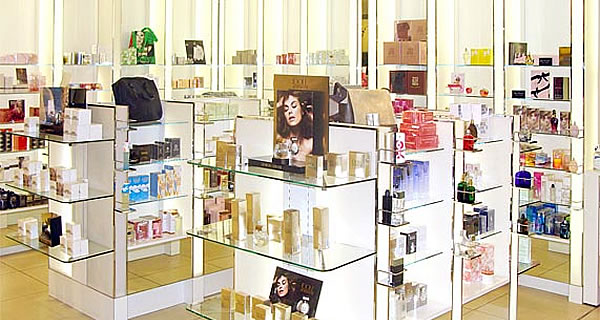 Although IDISEC suggests to choose AM anti-theft systems, this does not mean that you cannot consider the radio frequency alternative, as it is also able to reduce shoplifting attempts, although in a less efficient way in this product field.
As they ensure better performance, these anti-theft systems have higher prices compared to RF systems, but they are absolutely cost-effective.
Our products of AM anti-theft system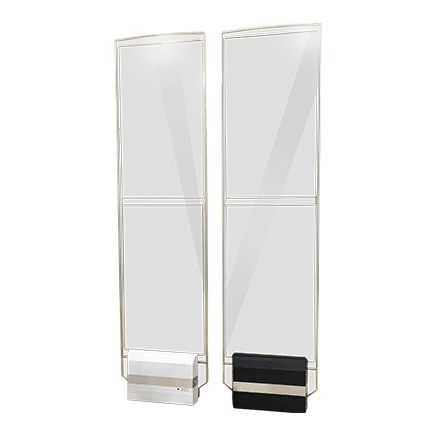 SIRIO
EAS system and mono or dual antenna AM 58kHz
Sirio is the most elegant anti-theft system based on acousto-magnetic (AM) technology.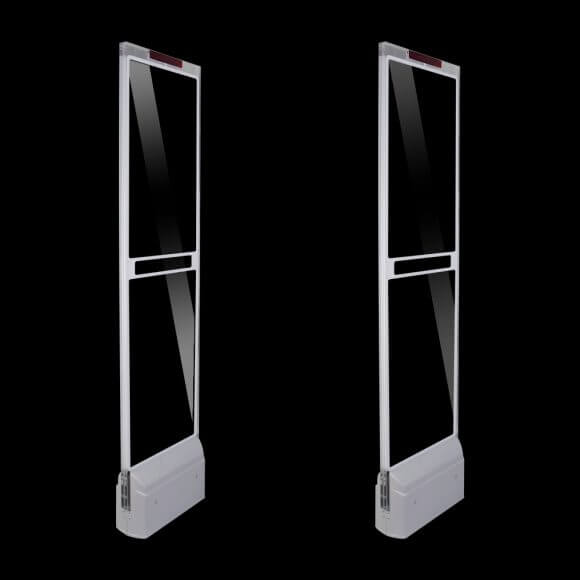 PULSAR
EAS system and mono or dual antenna AM 58kHz
Pulsar is the anti-theft system of IDISEC based on acousto-magnetic (AM) technology.
Our products of RF anti-theft system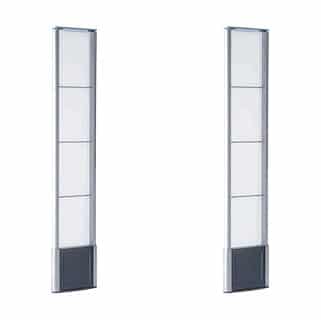 EPSILON
EAS system and mono or dual antenna RF 8.2MHz
Epsilon is our most economic anti-theft system based on radio frequency (RF) technology.
QUASAR
EAS system and mono or dual antenna RF 8.2MH
With elegant led lights, Quasar is the ideal solution proposed by IDISEC for anti-theft antennas
The solution proposed by IDISEC in terms of anti-theft systems with optimal prices based on the AM technology includes a series of device:
ANTI-THEFT LABELS: these accessories have reduced size, can be sticker or not, rigid or soft. Sometimes they are even called invisible systems, when they are directly put inside the package of the product.
Anyway, anti-theft labels are placed on the product in a not obvious way, so it is difficult for the potential prowler to notice them.
Anti-theft labels are combined with specific DETACHERS that deactivate the circuit, without the need of removing the label from the product.
ANTI-THEFT ANTENNAS either with a single or double antenna.
IDISEC will let you choose between two models based on AM technology: Parsec o Pulsar.
For each shop we suggest the most suitable solution (v. ANTI-THEFT SYSTEMS FOR OPTITIAN'S SHOPS):
IDISEC has always been dedicated to this aim, and this is another reason because we propose our best anti-theft at favorable prices.
To receive information on our solutions as well as ask for a free quote on our anti-theft systems for retail shops, don't hesitate to contact us.
Our accessories of AM anti-theft system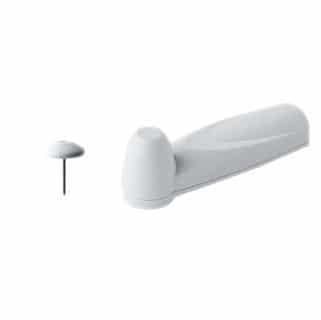 Super pencil
Autoalarming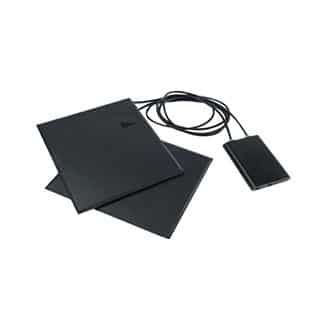 Deactivator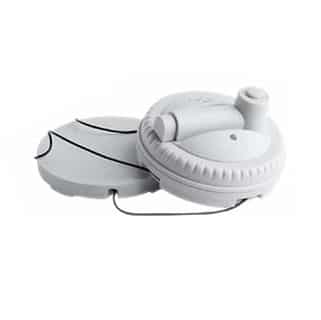 Spider
Bottle
Sticker label
Milly
Optical
Soft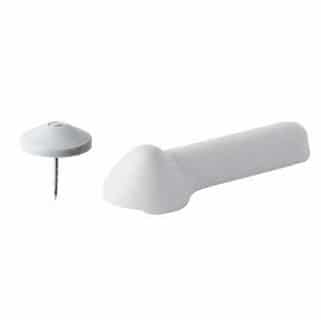 Ultra pencil
Griffe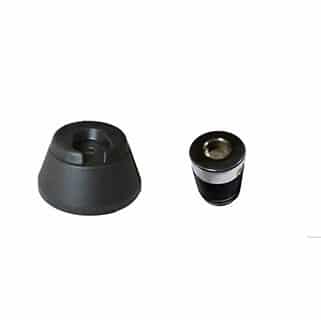 Detacher