Anti-theft systems for leather shops
In Italy, the demand for efficient and reliable anti-theft systems is growing more and more, in both small shops specialized in leather goods and big retailers.
You can contact IDISEC to buy different anti-theft systems for leather goods shops, specifically studied to protect these products
IDISEC offers several solutions for anti-theft systems for retail shops working in different fields, including leather goods shops.
Solutions with modern and elegant lines, perfect for either small shops or large retail chains that need to protect their products in a safe and efficient way.
The anti-theft systems for retail shops proposed are several, suitable for every demand and every budget, conceived specifically for the in-store protection of leather bags, shoes and accessories, guaranteeing at the same time the integrity of big brands products, which will not be damaged in any way.
Anti-theft systems for leather shops: which to choose
In a leather goods shops, the client needs to be able to directly evaluate the product he is interested into, in order to check it independently.
These factors are a priority for leather goods shops, as they represent an incentive to purchase.
At the same time, it is necessary to check the displayed products, to be sure that they are taken to the cash register to conclude the purchase.
Besides solutions such as video surveillance and security staff, it is important to use specific anti-theft systems that have to be valid and functional (as for ANTI-THEFT SYSTEMS FOR FOOTWEAR).
IDISEC is constantly updated on the news of this field, to be able to always propose the best anti-theft systems for retail shops as well as a top service compared to the ones available on the market.
For commercial activities such as leather goods shops, considering the company objectives, we propose two alternative solutions:
ANTI-THEFT SYSTEM with RADIOFREQUENCY TECHNOLOGY (RF)
ANTI-THEFT SYSTEM with ACOUSTIC AND MAGNETIC TECHNOLOGY (AM)
These solutions represent the most widespread and efficient techniques to apply anti-theft systems ensuring a perfect function.
Radio frequency RF anti-theft systems are available at lower prices; acousto-magnetic AM systems, have higher prices because of the better performance, especially in terms of the width of the area covered by the signal.
In both cases, high quality is the most important characteristic of IDISEC and the quality/cost ratio is one of the best on the market.
Our products of RF anti-theft system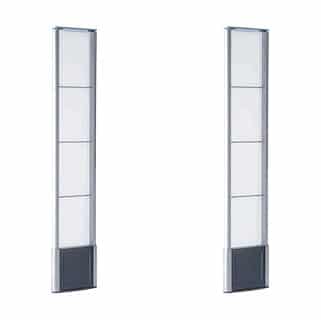 EPSILON
EAS system and mono or dual antenna RF 8.2MHz
Epsilon is our most economic anti-theft system based on radio frequency (RF) technology.
QUASAR
EAS system and mono or dual antenna RF 8.2MH
With elegant led lights, Quasar is the ideal solution proposed by IDISEC for anti-theft antennas.
Our products of AM anti-theft system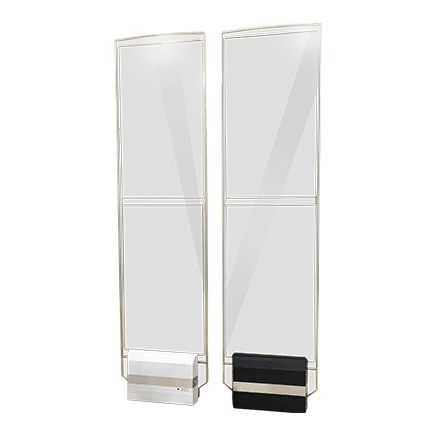 SIRIO
EAS system and mono or dual antenna AM 58kHz
Sirio is the most elegant anti-theft system based on acousto-magnetic (AM) technology.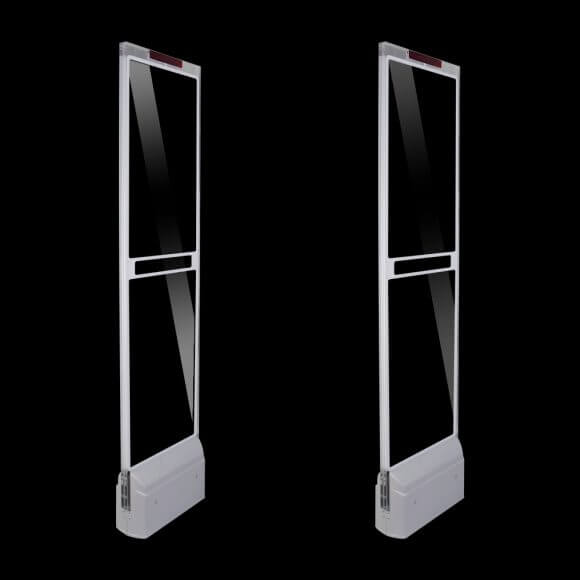 PULSAR
EAS system and mono or dual antenna AM 58kHz
Pulsar is the anti-theft system of IDISEC based on acousto-magnetic (AM) technology.
Thanks to the innovative technologies it applies, the proposals of the company are always the most modern. At the same time, we propose anti-theft systems with very affordable prices, in any product field (look also our specific ANTI-THEFT SYSTEMS FOR ELECTRONICS STORES).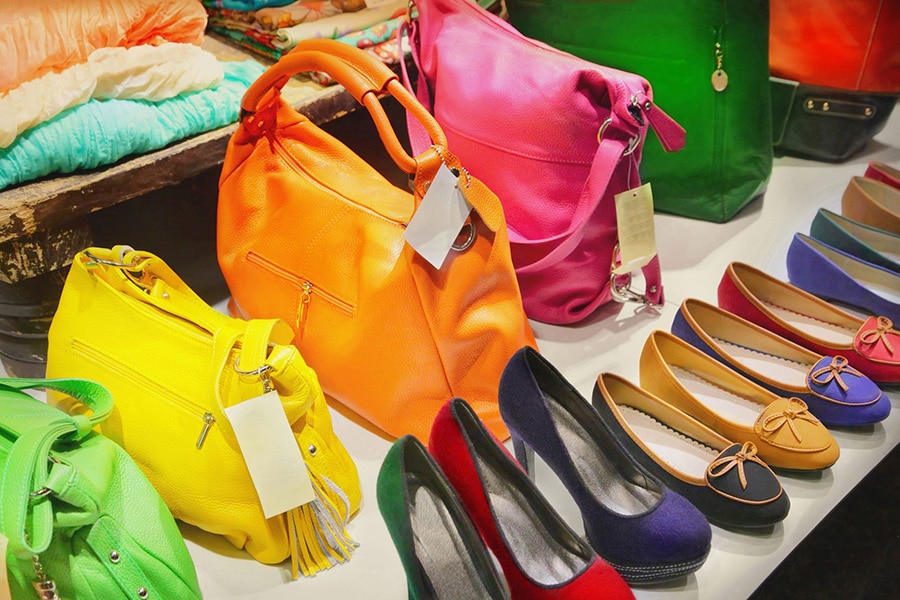 To address the specific needs of shops selling leather products, IDISEC offers solutions able to fit in each context and to adapt to specific products from a functional as well as aesthetic point of view.
ACCESSORIES (based on either radio frequency or acousto-magnetic technology) such as TAGS and ANTI-THEFT LABELS, to apply to bags, shoes and other products displayed in the shop.
ANTI-THEFT ANTENNAS with a single or double antenna, to be placed near the entrance / exit of the shop. In this sense, you can choose among four different models: two for RF anti-theft systems and two for AM anti-theft systems.
Specifically, regarding anti-theft systems accessories, you can choose among:
ANTI-THEFT LABELS rigid or soft, sticker, in paper or plastic.
Sticker anti-theft systems are commonly used and are functional, as they can be applied in an easy and simple way on the products.
They are ideal to be applied on different types of products thanks to their reduced size and to the structure that can be adapted to fit different typologies of surfaces, even if they are not perfectly smooth.
The anti-theft labels contain a circuit that, in case it has not been deactivated, can make an alarm goes off near the anti-theft antennas placed at the exit.
Since they are easy to apply, this solution is ideal both in small shops or large retail chains that sell products in leather, also because the costs of this solution are reduced.
ANTI-THEFT TAGS (OR PLATES) in different sizes and shapes.
Anti-theft plates are applied to many products. In order not to risk to damage the product making a hole with the nail, IDISEC also proposes laces in steel with a plastic coating that can be used to bind the anti-theft plate to the product.
These solutions, as the anti-theft labels, ensure a high standard of safety, as they can exclusively be removed using the specific detacher by the staff of the shop.
To have more information on our anti-theft systems, know the prices of the RM or AM solutions, as well as ask for a free quote, don't hesitate to contact us via phone or filling the form at the end of the page.
Our accessories of RF and AM anti-theft system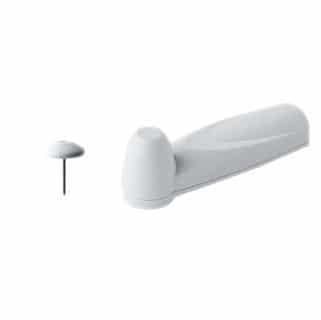 Super pencil
Autoalarming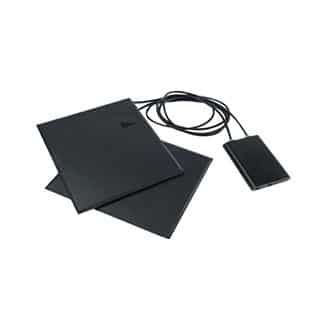 Deactivator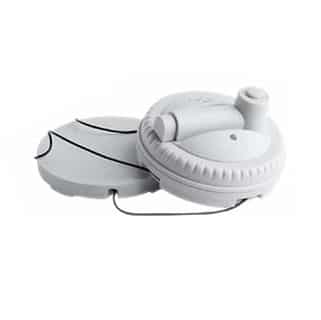 Spider
Bottle
Sticker label
Milly
Optical
Soft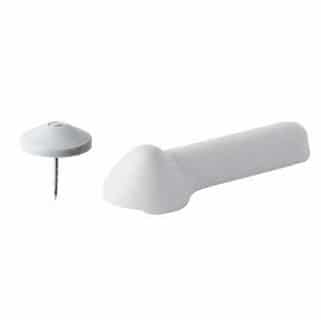 Ultra pencil
Griffe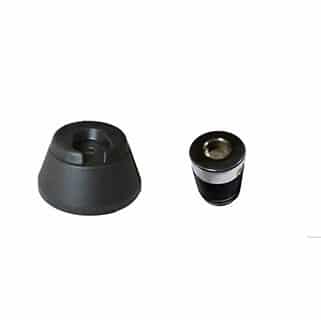 Detacher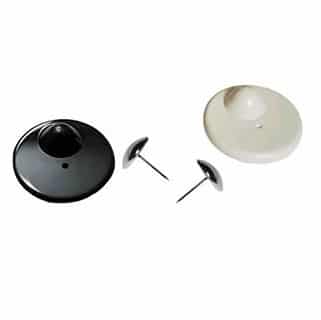 Round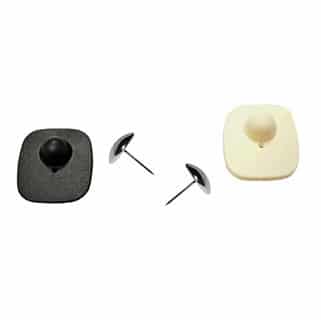 Mini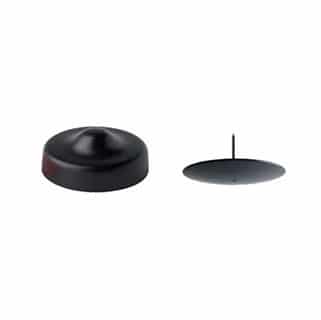 Round mini
Round mini ink
Laces
Super mini pencil