Anti-theft systems for supermarkets
Shoplifting in supermarkets is very common practice, bcausing serious economic and financial effects on businesses/b.
Protection systems to prevent shoplifting and all the problems related need to be adopted. The most frequently used protection systems are anti-theft devices based on radio-frequency digital technology (more rarely, AM security systems).
IDISEC proposes its anti-theft systems for retail shops. Among these, you'll find solutions specifically studied for supermarkets, to meet the specific needs of this product field.
Being in constant control of all products in a supermarket is a very difficult task, and many people are badly intentioned. Together with video surveillance systems and dedicated staff, it's useful to adopt specific anti-theft systems proposed by IDISEC.
Anti-theft systems for supermarkets: which to choose
The most suitable solution for the typology of products sold in supermarkets is represented by RADIO FREQUENCY (RF) ANTI-THEFT SYSTEMS, although you can also consider installing the less economic acousto-magnetic (AM) anti-theft systems that ensure higher quality performances and can be more suitable in specific commercial activities.
In modern supermarkets you can also find a lot of products different from food, such as plants, accessories, journals and so on.
Therefore, you have to protect many different types of products instead of a single one. This calls the need for specific systems able to protect each product in an optimal way.
Together with devices necessary to support the whole circuit, such as anti-theft antennas placed in proximity of each cash register and door, you should also use a series of different elements that work together to obtain the highest security.
In the specific case of electronic products, the best choice is represented by FREE-TOUCH ANTI-THEFT SYSTEMS.
Moreover, different products need specific anti-theft accessories, as in the case of books, bottles, glasses and so on.
In order to know more, contact IDISEC through our dedicated form. You'll find anti-theft systems with favorable prices. Ask for a free quote and we will suggest you the most suitable solution based on the needs of your activity.
Our products of RF anti-theft system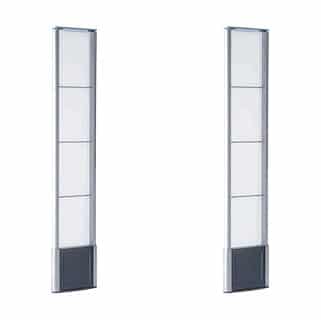 EPSILON
EAS system and mono or dual antenna RF 8.2MHz
Epsilon is our most economic anti-theft system based on radio frequency (RF) technology.
QUASAR
EAS system and mono or dual antenna RF 8.2MH
With elegant led lights, Quasar is the ideal solution proposed by IDISEC for anti-theft antennas.
Our products of AM anti-theft system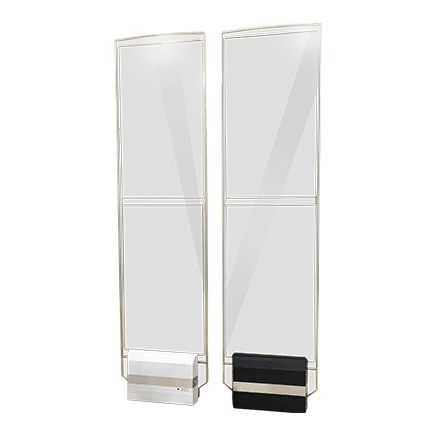 SIRIO
EAS system and mono or dual antenna AM 58kHz
Sirio is the most elegant anti-theft system based on acousto-magnetic (AM) technology.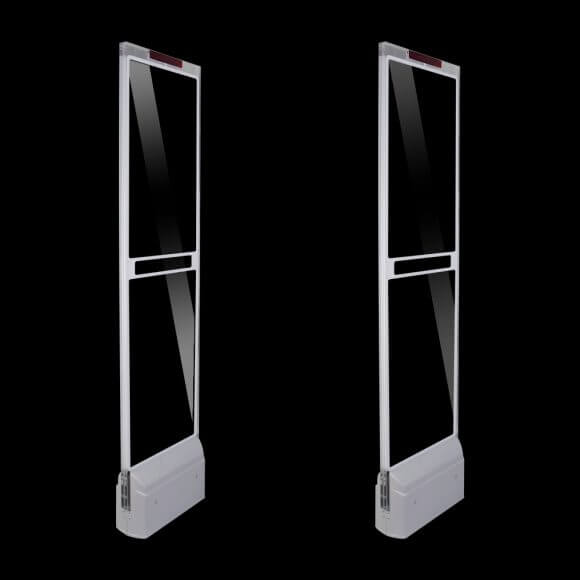 PULSAR
EAS system and mono or dual antenna AM 58kHz
Pulsar is the anti-theft system of IDISEC based on acousto-magnetic (AM) technology.
Anti-theft systems for supermarket by IDISEC are composite solutions comprising several elements that work together to optimally protect the commercial activity – in particular the displayed products– from shoplifting or breaking in attempts.
RF anti-theft security systems at affordable prices suggested for supermarkets work in a simple way and comprise:
ANTI-THEFT ANTENNAS with a single or double antenna, able to put together efficiency and aesthetics and that can fit in any context.
ANTI-THEFT LABELS: accessories with reduced dimensions or typologies, based on the destination of use. In this sense, you can choose among rigid or soft anti-theft labels, made in plastic or paper, sticker or not.
The reduced size of these accessories makes them a strategic element, not too invasive and easy to apply near the barcode of the product, as in the case of books, or to the vase in case of plants (v. ANTI-THEFT SYSTEMS FOR GARDEN).
Some anti-theft labels are even applied inside the product (sometimes during the production process): in these cases, we talk about invisible anti-theft systems.
ANTI-THEFT PLATES: differently from labels, the anti-theft plate is a bigger and well visible accessory.
Different typologies with different shapes exist, based on the products they have to be applied to. Some examples: round tags, squared or pencil tags, for instance for glasses (as for ANTI-THEFT SYSTEMS FOR OPTITIAN'S SHOPS); "bottle" tags to be secured to the neck of bottles.
In the case of some products, it is not possible to apply the tag directly to the product: that's why you can use special laces to secure the anti-theft plate.
Finally, DEACTIVATORS and DETACHERS are the instruments that have to be placed near the cash register and that are used to deactivate the alarm circuit or detach the anti-theft plate from the nail, allowing the products to pass the anti-theft antennas without them detecting any anomaly.
IDISEC has a system born from a careful study and constant update, as this company has operated for more than fifteen years in the field of anti-theft systems, proposing solutions to protect several commercial fields.
We commit to fully satisfy our clients with anti-theft systems with optimal prices, able to adapt to different needs and conditions, without renouncing to high quality and excellent performance.
Don't underestimate the importance of a good security system: choose IDISEC and receive the suggestions of our experts for a tailored solution for your business.
Our accessories of RF anti-theft system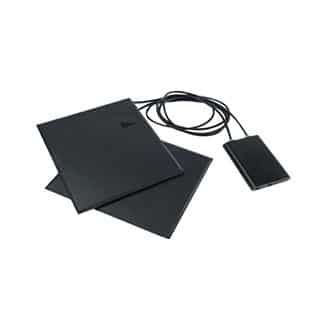 Deactivator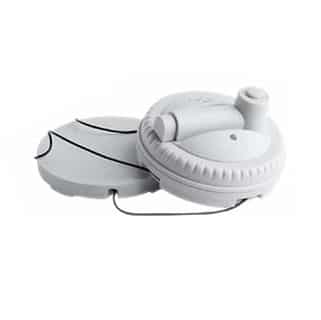 Spider
Bottle
Milly
Optical
Soft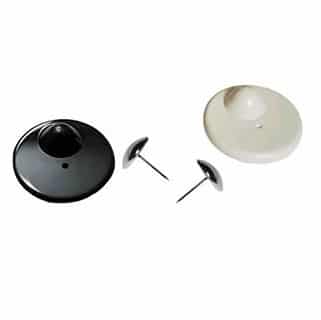 Round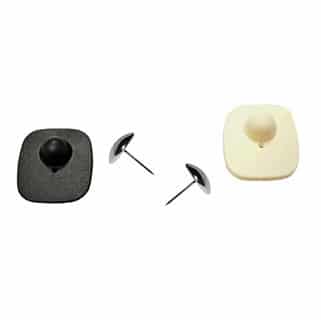 Mini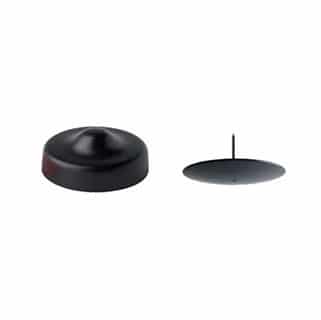 Round mini
Round mini ink
Laces
Super mini pencil
Griffe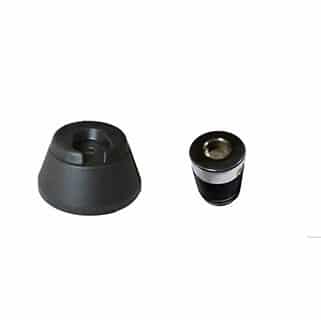 Detacher