Anti-theft systems for garden
Theft in shops in the garden field is frequent. As the expenses related to maintain a garden can be high, as a consequence the commercial activities selling these products have to protect themselves from several attempts of shoplifting.
To reduce the chance of this, it is important to install specific anti-theft systems for retail shops.

Both large retail chains, but also small shops, report several garden products to be missing at the end of the day. Because of this, it is essential to install valid anti-theft systems, able to reduce the size of this phenomenon.
An element that cannot be missing is the surveillance systems with cameras, that is especially necessary since these shops tend to have special needs, such as leaving some plants outside the shop (for instance because they need specific climatic conditions).
However, it is necessary to combine another solution to offer a greater safety inside the shop, to act before the actual shoplifting.
Anti-theft systems for garden: which to choose
IDISEC, a fronte di un funzionamento semplice e sicuro, mette a disposizione diverse tecnologie, sempre innovative e aggiornate in base alle novità del mercato di riferimento.
IDISEC offers safe and easy-functioning systems based on different innovative technologies that are constantly updated based on the trends of the market.
The solutions proposed by IDISEC are anti-theft systems at affordable prices, able to meet different needs (for example ANTI-THEFT SYSTEMS FOR BRICO AND HARDWARE STORES).
You can choose between two alternative proposals, each one based on a specific technology:
ANTI-THEFT SYSTEM with RADIOFREQUENCY TECHNOLOGY (RF)
ANTI-THEFT SYSTEM with ACOUSTIC AND MAGNETIC TECHNOLOGY (AM)
In order to protect products that are often present in garden shops, both solutions represent a good choice able to make the difference, as both of them comprise specific accessories (such as anti-theft labels and different types of anti-theft plates) able to protect different products.
By contacting IDISEC, you will obtain the best products available as well as a careful and competent assistance on the most suitable solutions based on the conditions of your garden shop.
Our products of RF anti-theft system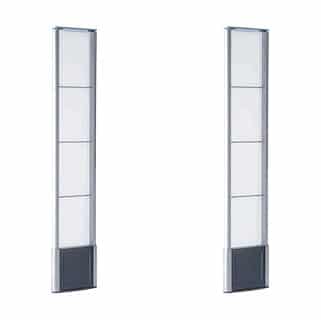 EPSILON
EAS system and mono or dual antenna RF 8.2MHz
Epsilon is our most economic anti-theft system based on radio frequency (RF) technology.
QUASAR
EAS system and mono or dual antenna RF 8.2MH
With elegant led lights, Quasar is the ideal solution proposed by IDISEC for anti-theft antennas.
Our products of AM anti-theft system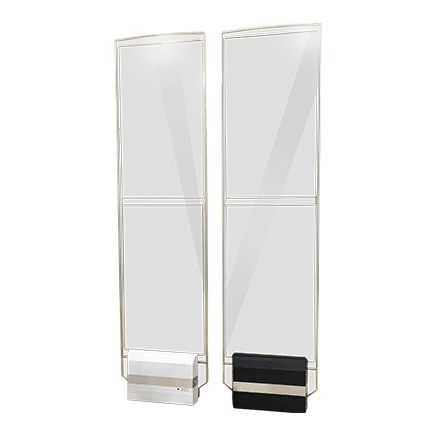 SIRIO
EAS system and mono or dual antenna AM 58kHz
Sirio is the most elegant anti-theft system based on acousto-magnetic (AM) technology.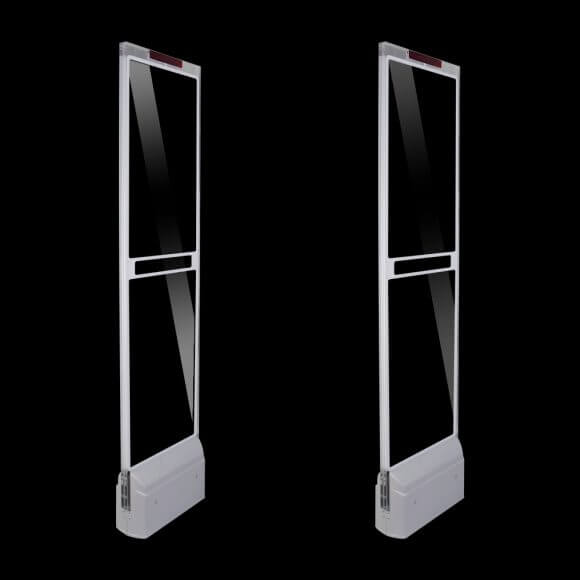 PULSAR
EAS system and mono or dual antenna AM 58kHz
Pulsar is the anti-theft system of IDISEC based on acousto-magnetic (AM) technology.
Whatever you choose among anti-theft systems based on radio frequency RF or acousto-magnetic AM technology, you have to buy a number of elements that together give life to a valid system.
IDISEC offers anti-theft systems at optimal prices and, most importantly, high-quality, certified and functional devices.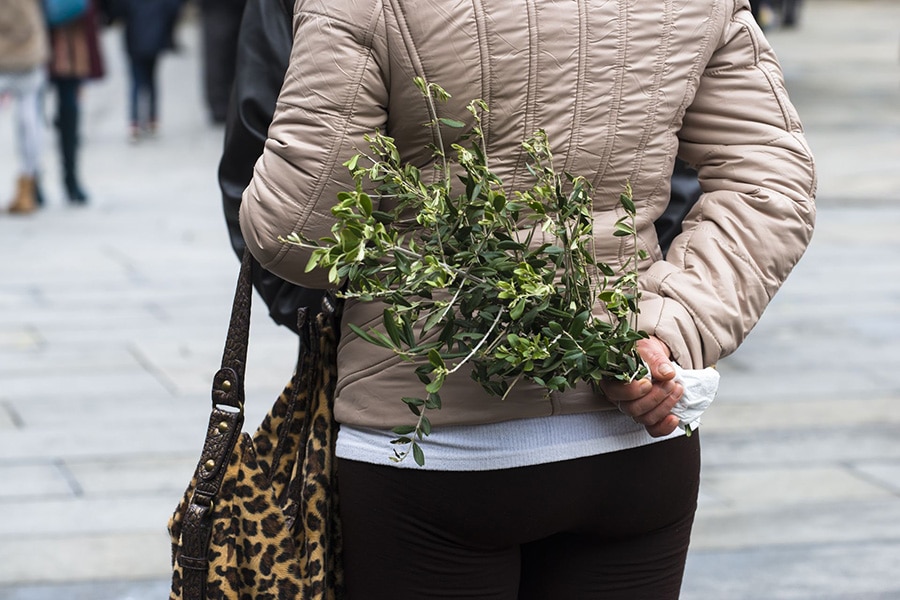 A complete anti-theft system comprises the following elements:
ANTI-THEFT ANTENNAS by IDISEC to be placed near each exit. You can choose among four alternatives, two for RF anti-theft systems and two for AM anti-theft systems, respectively: Epsilon or Quasar, Parsec or Pulsar
Once you have chosen the technology and the model of antennas, you can evaluate which elements you want to apply to each product in your shop (v. ANTI-THEFT SYSTEMS FOR SUPERMARKETS):
ANTI-THEFT LABELS: accessories of reduced size, to be placed directly on the products. You'll find many different typologies (sticker, rigid, soft and so on) and they can be directly put inside the product or near the barcode.
By choosing these anti-theft accessories, you will also have to buy a deactivator, an instrument to be kept near the cash register to disable the label once the purchase is completed.
ANTI-THEFT PLATE (OR TAG): plates are available in different shapes and varieties, they are bigger than anti-theft labels, and can be placed on a multitude of different products. You will also have to buy a detacher, to detach the anti-theft plate from the purchased product.
In order to receive more information on our anti-theft systems as well as on prices, don't hesitate to contact IDISEC via our request form. You will also be able to ask for a free quote, writing the size of your shop as well as those of the doors: we will propose you the most suitable anti-theft system based on your needs.
Our accessories of RF and AM anti-theft system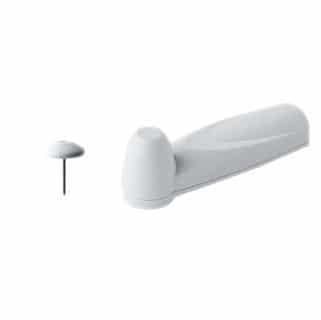 Super pencil
Autoalarming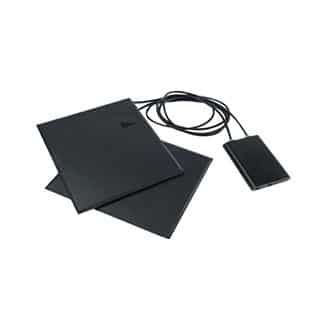 Deactivator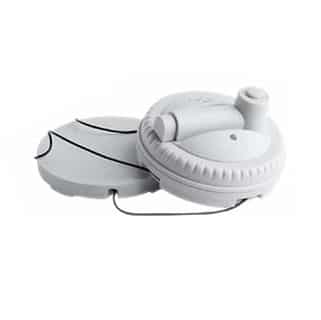 Spider
Bottle
Sticker label
Milly
Optical
Soft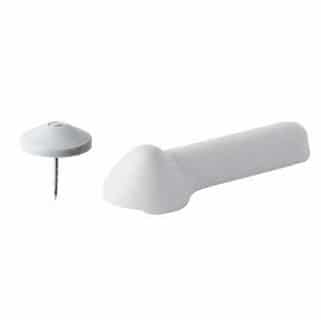 Ultra pencil
Griffe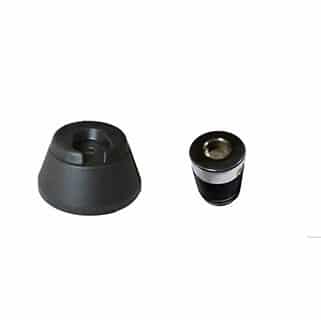 Detacher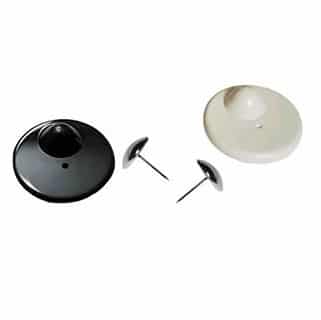 Round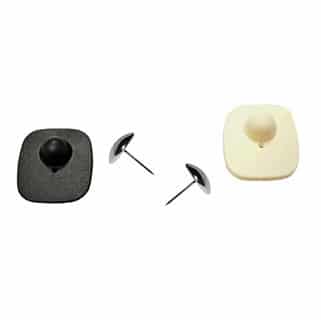 Mini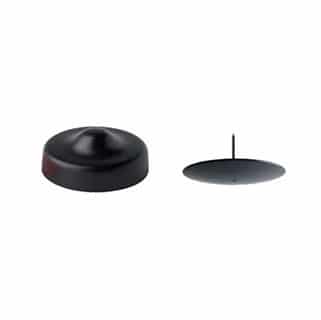 Round mini
Round mini ink
Laces
Super mini pencil