Anti-theft systems for optician's shops
Elegant or fashionable, sporty or classic, reading glasses or sunglasses, glasses are an accessory hard to give up. Some years ago, you could find them only in optician's shops, but they became very popular and can now be found also in the best supermarkets.
This is why it became necessary for shop owners to guard against possible shopliftings that are rising in this business field.
For either large chain stores selling glasses or small retail shops, these products needs to be protected using devices that have to be safe and practical, to allow potential clients to measure glasses without any obstacle.
It is of great importance to install a surveillance system with cameras and eventually dedicate some staff to security.
Besides these precautions that have to be considered as deterrents, it is also necessary to integrate anti-theft systems that make the alarm goes off in case of shoplifting.
Anti-theft systems for optician's shops: which to choose
In order to address the needs of optical shops IDISEC offers two alternatives, both functional and easy to install.
In both cases, the anti-theft systems have competitive prices due to the fact that the company wants to address different needs and always satisfy its clients.
IDISEC offers the following alternatives:
ANTI-THEFT SYSTEM with RADIOFREQUENCY TECHNOLOGY (RF)
ANTI-THEFT SYSTEM with ACOUSTIC AND MAGNETIC TECHNOLOGY (AM)
Each solution is able to ensure the highest security to an optical shop and both of them comprise different connected elements to create an efficient alarm circuit inside the shop.
The anti-theft systems for optical shops by IDISEC, based on either radio frequency RF or acousto-magnetic AM technology, comprise different elements. Near the door you will place anti-theft antennas to be chosen between two different models based on the technology (RF: Epsilon or Quasar; AM: Parsec or Pulsar); there are also anti-theft plates and labels to be placed inside single products; near the register you will place the instrument to deactivate the circuit.
IDISEC is one of the biggest realities active in this field and is able to protect you against shoplifting or attempts to alter the same anti-theft systems, using cutting-edge instruments and technologies.e
Our products of RF anti-theft system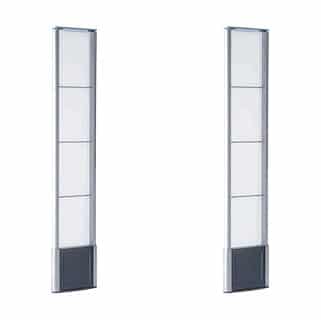 EPSILON
EAS system and mono or dual antenna RF 8.2MHz
Epsilon is our most economic anti-theft system based on radio frequency (RF) technology.
QUASAR
EAS system and mono or dual antenna RF 8.2MH
With elegant led lights, Quasar is the ideal solution proposed by IDISEC for anti-theft antennas.
Our products of AM anti-theft system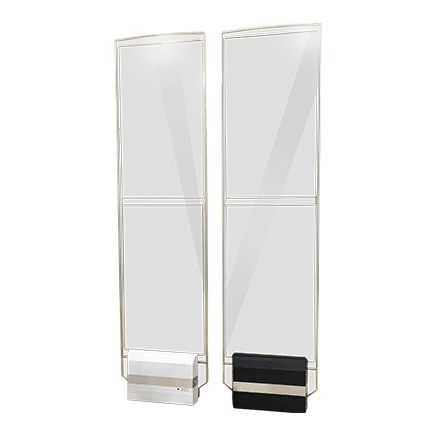 SIRIO
EAS system and mono or dual antenna AM 58kHz
Sirio is the most elegant anti-theft system based on acousto-magnetic (AM) technology.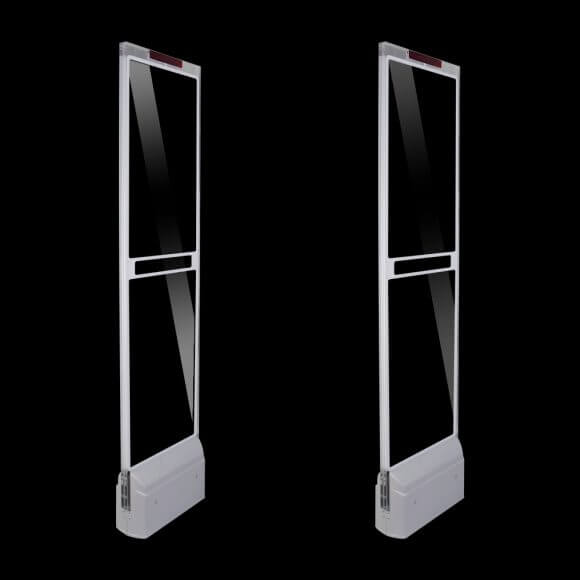 PULSAR
EAS system and mono or dual antenna AM 58kHz
Pulsar is the anti-theft system of IDISEC based on acousto-magnetic (AM) technology.
Anti-theft systems for optician's shops: how do they work
The anti-theft systems (with optimal prices and high-quality performance) proposed by our company to optic shops can be chosen based on the preferences of the client in terms of technology.
In case of either radio frequency RF or acousto-magnetic AM systems, the anti-theft antennas, which are essential for the functioning of the alarm circuit, have to be combined with the most suitable accessories, according to the specific product to protect (similarly, specific solutions will be adopted by, for instance, ANTI-THEFT SYSTEMS FOR ELECTRONIC SHOPS)):
ANTI-THEFT PLATE (OR TAGS): it's the main accessory used to protect glasses. Available in different sizes, the anti-theft plate is usually placed on the side arms and need to be removed with a specific detacher (called "optical" as its specific function is to remove the anti-theft plate applied on glasses)
ANTI-THEFT LABELS: with reduced sizes compared to an anti-theft plate, the label used in this field is usually soft and sticker, in order to better adapt to the product. However, in case the products are not glasses, you can also use anti-theft labels (for instance for packages of contacts).
In this case, together with the labels you will have to buy a specific deactivator that emits a signal able to permanently disable the alarm of the label (that does not need to be removed by the product since it is not active anymore).
Together with devices such as tags and anti-theft labels, IDISEC also proposes specific LACES that are needed to bind the anti-theft plate to the product, in case it is not possible to apply it directly.
Contact our company to benefit from our fifteen year experience and, as a consequence, the complete professionalism and reliability of our products.
All our anti-theft systems for retail shops (for example ANTI-THEFT SYSTEMS FOR BOOKSHOPS) are proposed together with complete assistance and consultancy from our experts to choose the solution able to better adapt to your needs.
Finally, our anti-theft systems have prices that, although different based on specific choice, are always competitive and favorable, especially when considering the high performance of our systems.
Our accessories of RF and AM anti-theft system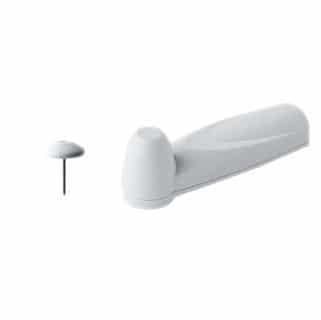 Super pencil
Autoalarming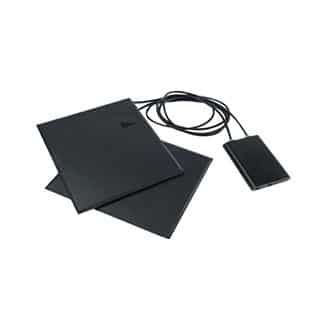 Deactivator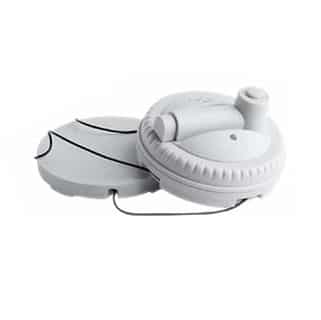 Spider
Bottle
Sticker label
Milly
Optical
Soft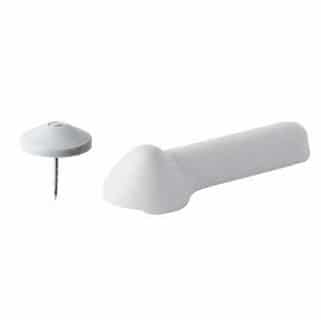 Ultra pencil
Griffe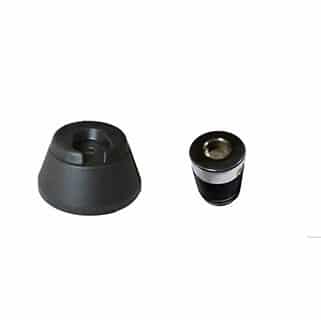 Detacher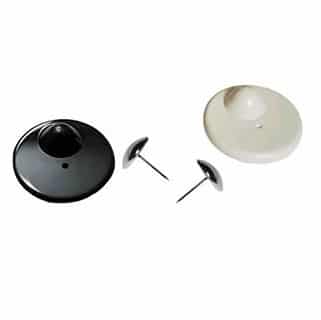 Round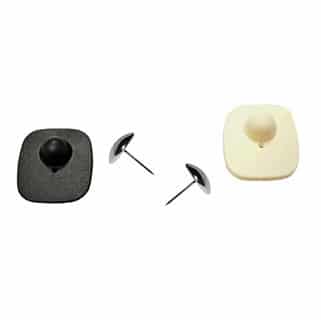 Mini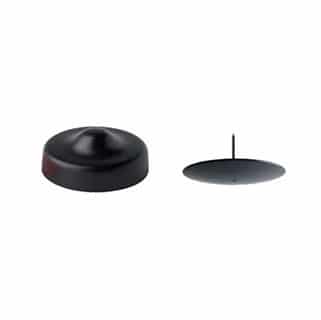 Round mini
Round mini ink
Laces
Super mini pencil